Jim Starlin was one of the driving creative forces at Marvel Comics in the 1970s and '80s. His turns on Warlock, Captain Marvel, and others have laid the groundwork for much of the Marvel Universe for decades. This Artifact Edition will include beautiful pages that have been scanned from the original art, including many rare and historical examples. This is definitely a book any Jim Starlin fan will want in their library.
ISBN: 978-1-68405-304-9
12″ x 17″, 176 pages
$125 USD
As with all AE format material (Artist's Editions, Artifact Editions, Gallery Editions, Art Editions, Studio Editions, etc.), this is a collection of classic comic material and I'll be reviewing the book and not the story. For a complete list of all current and announced editions, with review links, please visit our Index. Also, see What is an Artist's Edition and our Artist Index.
An excellent overview of Starlin's early Marvel "space" career with a wide array of pages showcasing his popular creations. A significant heft of material from Captain Marvel, Strange Tales, Warlock, two annuals, and a fitting gallery. Plus an introduction by Starlin and finishing with a one-page biography.
Scans are clear; no visible issues. There are quite a few pages that appear dull; yes, that sounds about right for a book of black and white scans with matte paper, but there's normally a gloss from the inks. Perhaps it's more noticeable in this volume because of the extensive use of blacks. A few pages appeared too white and appear to have been colour adjusted. Great variation in page colour, from that odd white to yellowly tan and soiled. Varying margin notes, including prices in red marker on a bunch. Lots of tape on the indices that unfortunately blurs what's underneath. For the most part, blacks don't show gradients save a few pages. Great use of correction fluid and Zip-A-Tone. Overall the pages appear well worked and are a boon for fans of original art.
Dahlk's design is engaging. The accent red (maroon?) on the cover becomes the dominant colour throughout while leaving the endpapers au naturel. No chapter dividers as this is an Artifact Edition; instead, we get multiple tables of contents for each book, text only. Great use of art images while blending what not to colour.
Production is excellent. Sewn binding of thick matte paper stock. All pages lay flat after smoothing the center. No glue issues where the signatures meet. The book comes shrinkwrapped in a cardboard case with a small sticker showing the cover image and UPC.
Thanks to the forum for this list of incorrectly identified pages:
Captain Marvel #29 page 1 is misidentified as Captain Marvel #27 page 1
Captain Marvel #29 page 18 is misidentified as Captain Marvel #28 page 18
Captain Marvel #29 page 32 is misidentified as Captain Marvel #27 page 32
House ad misidentified as Death of Captain Marvel GN back cover
This was one of those books that I wasn't looking forward to. I've never been a fan of Starlin, but I review every AE format book so this one was part of the process. And my view is through the perspective of the material as presented in its original art form.
As always, I've come away with an appreciation for the artist's craftsmanship as displayed in these pages. Many outstanding panels showing a flair for the dramatic and a keen understanding of story timing. My favourites are the Warlock pages. More specifically, I love the presentation of the character Matriarch. Plus the clowns, of course.
---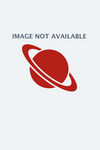 Jim Starlin Marvel Cosmic Artifact Ed HC
from Things From Another World