Diamond has updated Previews World with the September 2017 catalogue. Scouring the full list this month shows two new Artist's Edition format books. For complete details and daily updates visit our AE Index.
Fantagraphics Studio Edition: Charles Burns' Black Hole
Charles Burns's graphic novel Black Hole is a towering achievement by a master cartoonist, and a genuine American classic. This Fantagraphics Studio Edition showcases Burns's original art for the book, featuring exact reproductions of over 150 of his pages along with full chapters plus excerpts that showcase Burns's style. Hypnotically beautiful and horrifying, this is the closest most of us will ever get to sitting in the author's studio. Preview.
Ross Andru's The Amazing Spider-Man Artist's Edition
Ross Andru was one of the most beloved artists to ever draw Spider-Man. Aside from Steve Ditko and John Romita, he is arguably the storyteller most associated with the webslinger. This Artist's Edition collects five complete issues, including the first three in his run, Amazing Spider-Man #125-#127—and the first issue had John Romita inking Andru! Also included are issue #153 (the classic "The Longest Hundred Yards") and issue #167, featuring the Spider-Slayer! As with all Artist's Editions, there will be a special gallery section, presenting fine examples of Andru's Spider-Man work.
---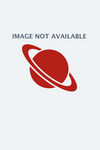 Ross Andru Amazing Spider-Man Artist Edition HC
from: Things From Another World