Ross Andru was one of the most beloved artists to ever draw Spider-Man. Aside from Steve Ditko and John Romita, he is arguably the storyteller most associated with the web-slinger. This Artist's Edition collects five complete issues, including the first three in his run, Amazing Spider-Man #125-#127—and the first issue had John Romita inking Andru! Also included are issue #153 (the classic "The Longest Hundred Yards") and issue #167, featuring the Spider-Slayer! As with all Artist's Editions, there will be a special gallery section, presenting fine examples of Andru's Spider-Man work.
IDW Publishing, March 28, 2018
ISBN 978-1-68405-286-8
12″ x 17″, 144 pages
$125 USD
As with all AE format material (Artist's Editions, Artifact Editions, Gallery Editions, Art Editions, Studio Editions, etc.), this is a collection of classic comic material and I'll be reviewing the book and not the story. For a complete list of all current and announced editions, with review links, please visit our Index. Also, see What is an Artist's Edition and our Artist Index.
Collecting the original art from Amazing Spider-Man issues 125-127, 153, 165 and 167, with only three pages from issue 126 not from the original art. Along with these complete issues is a gallery of pages from Amazing Spider-Man and Marvel Team-Up. Plus an introduction by Conway and a one page biography of Andru to close it out.
Quite a gallery of inkers represented: John Romita, Jim Mooney, Mike Esposito, Frank Giacoia, and Mike Hunt, on the main stories. Well worth it once the initial read is done to contrast and compare.
Scans are all clean and clear: no softness or blur. Blacks vary greatly by issue, with lots of visible gradients to a uniform. Not sure if that's the scans or the inkers. Margin notes were mostly cut off by the printers. We do get blue line pencils on most pages, focusing on the lettering. Also quite a bit of correction fluid on the earlier issues. All pages included have aged very well, with colouring uniformly light tan. Brown tabs appear throughout where tape was used.
With so many Spider-Man designs under his belt you may think Dahlk would be running out of ideas, but the design is very engaging. Each issue has chapter divider providing issue number, illustrated with a different piece of art and a unique spider in the corner. The blue and green colour scheme pops. This may be the first time the cover is also the first page of artwork in the book.
Sewn binding of thick matte paper stock, the IDW AE standard. Most pages lay flat with a smoothing of the center, but there were a few pages that wouldn't. The book comes shrink wrapped in a cardboard case with a colour sticker showing cover image and UPC.
---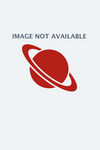 Ross Andru Amazing Spider-Man Artist Edition HC
from Things From Another World