Diamond has updated Previews World with the December 2017 catalog. Scouring the full list this month shows two new Artist's Edition format books. For complete details and daily updates visit our AE Index.
Jim Starlin's Marvel Cosmic Artifact Edition
Jim Starlin was one of the driving creative forces at Marvel Comics in the 1970s and '80s. His turns on Warlock, Captain Marvel, and others have laid the groundwork for much of the Marvel Universe for decades. This Artifact Edition will include beautiful pages that have been scanned from the original art. We've been fortunate enough to track down many key and important pages. This is definitely a book any Jim Starlin fan will want in their library.
Featuring art from the first appearances of Thanos and Drax the Destroyer, both created by Starlin! Releasing just before Avengers: Infinity War, which is named after and features ideas from Starlin's storylines!
P. Craig Russell's Salomé and Other Stories Fine Art Edition
This beautiful 12″X17″ oversized hardcover features complete stories scanned from P. Craig Russell's stunning original art! While appearing to be in black & white, each page has been scanned in color to recreate as closely as possible the experience of viewing the actual original art—including blue pencils, notes, art corrections and more. Pages are reproduced at original size on heavy paper stock to provide fans, aficionados and collectors with the best possible reproductions. The book includes the following complete stories: Salome (32 pages), The Clowns (Pagliacci) (34 pages), Cavalleria Rusticana (The Godfather's Code) (33 pages).
In addition to these stories, this special Fine Art Edition includes artist's notes with background info on each story as well as a Bonus Gallery with additional art and preliminary drawings that relate to the complete stories.
Publication Date: September 2018
ISBN: None
12″ x 17″
120 pages
$100 USD
Order Online: Kickstarter (ends November 30, 2017)
---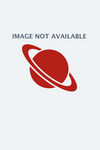 Jim Starlin Marvel Cosmic Artifact Ed HC
from: Things From Another World